Paul Carrillo is 58 years old and has been a resident of the California penal system for over 33 years. He is from the Tohono Oodham \ o-tem \ Tribe, the San Xavier Reservation District, Arizona. Paul's number one sport is fishing, and he loves hiking.
| | | |
| --- | --- | --- |
| " | I have a song. I have a song of healing to give to you, who are willing to listen | " |
Born in Palm Springs, California, in the Coachella Valley desert in Riverside County, he is an avid Sweat lodge participant of the Native American Indian ways, and loves life to the fullest. "I Have a Song" is in the beauty of discovering the hidden song in each and every one of us. Paul is giving a song to the world for healing, and wishes you to sing with him.
Let's sing! Let's begin the healing with Paul at the TEDx in Prisons event at Ironwood State Prison: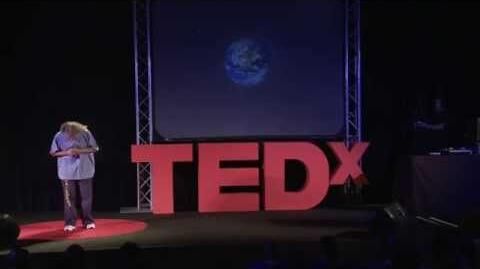 Ad blocker interference detected!
Wikia is a free-to-use site that makes money from advertising. We have a modified experience for viewers using ad blockers

Wikia is not accessible if you've made further modifications. Remove the custom ad blocker rule(s) and the page will load as expected.