Dr. Dan Gottlieb is a psychologist author, speaker, and radio host. He calls himself a "teacher of kindness."
He has published six books, including a best-seller: "Letters to Sam: A Grandfather's Lessons on Love, Loss, and the Gifts of Life." He is also a practicing psychologist and has delivered over 1000 lectures worldwide, with a focus on mental health and well-being.
Due to a car accident in 1979, Dr. Gottlieb is paralyzed from the chest down. His psychological recovery from this includes self-revelations about his own worth and path in life.
At the TEDx Salon event at Baylor Women's Correctional Institution, he talked of his journey after his accident, and the need for all humans to experience kindness.
| | | |
| --- | --- | --- |
| " | I had no hope of becoming who I thought I should be. I had no choice but to become the person I am - that I always was | " |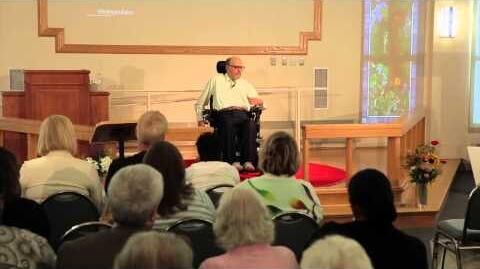 Ad blocker interference detected!
Wikia is a free-to-use site that makes money from advertising. We have a modified experience for viewers using ad blockers

Wikia is not accessible if you've made further modifications. Remove the custom ad blocker rule(s) and the page will load as expected.