Ami Temple is 38 years old and is from Smyrna, Delaware and is currently incarcerated at Baylor Women's Correctional Institution. She is the mother to three beautiful children and is very close with her family. Within the first year of her 10 year sentence, she has completed the 6 for 1 Program, a behavior modification/residential community for substance abusers. Ami works as a Prep Cook in the facility kitchen, attends AA and Victim's Impact, and is also a member of the Garden Club. While here, she has developed a passion for helping others who struggle with addiction. She plans to work as a substance abuse counselor upon release.
| | | |
| --- | --- | --- |
| " | I have met some of the most talented, caring and supportive women I have ever had the fortune to meet in my life behind these bars...These are women that some people, from the outside, would view as violent criminals who care about nothing but themselves...We deserve a second chance. I see the hurt and the pain that they go through...they miss their children...but still they get up every day, they go to work, they participate in programs all for the sake of bettering themselves so that when they leave here, hopefully someone will give them a second chance and they deserve it. | " |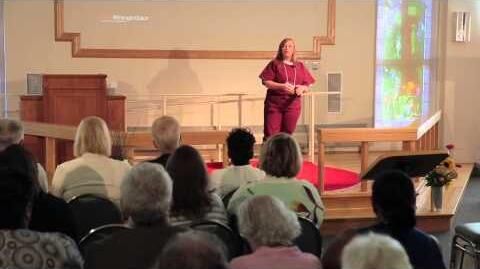 Ad blocker interference detected!
Wikia is a free-to-use site that makes money from advertising. We have a modified experience for viewers using ad blockers

Wikia is not accessible if you've made further modifications. Remove the custom ad blocker rule(s) and the page will load as expected.